Puerto Vallarta has its fair share of beautiful destination wedding locations, but nothing quite tops the Hyatt Ziva Puerto Vallarta.
This all-inclusive family-friendly resort possesses no shortage of romance. The drive to the resort exudes an exotic yet colonial charm that overflows with love. Tucked away near the heart of Puerto Vallarta?s iconic Old Town, the Hyatt Ziva Puerto Vallarta greets all of its guests with a sense of heart.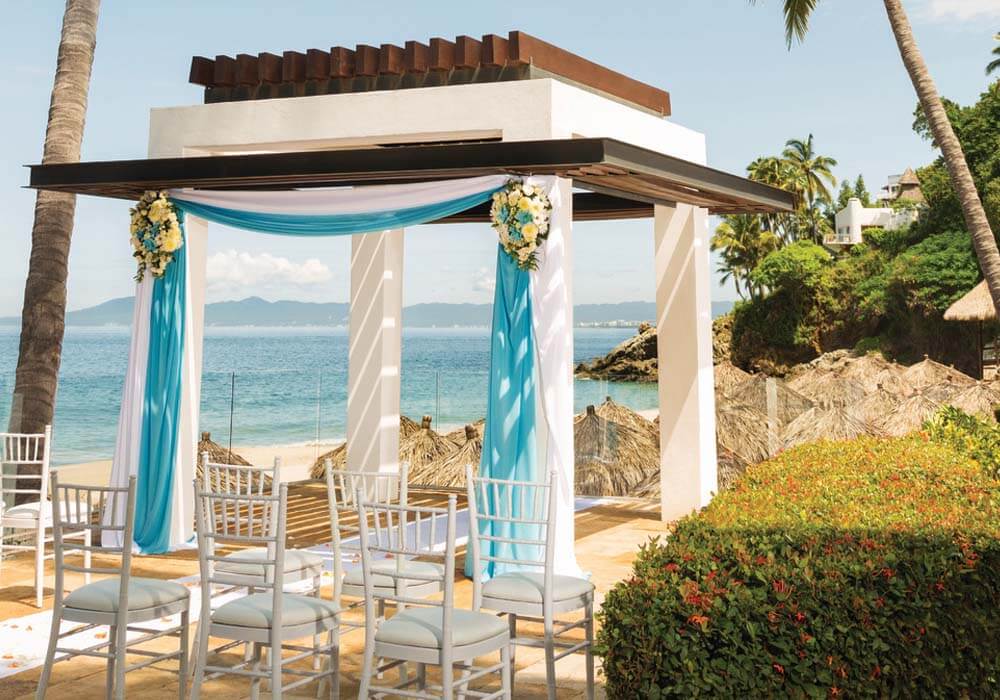 If you?re seriously considering this resort as THE place for your destination wedding, you are in for a treat! But I understand that some of you may be on the fence ? after all, how can you choose from the amazing choices that are out there?!
Hopefully my insights and reasons can convince you. While this list can literally go on forever, here are three good reasons to say ?I Do!? at the Hyatt Ziva Puerto Vallarta: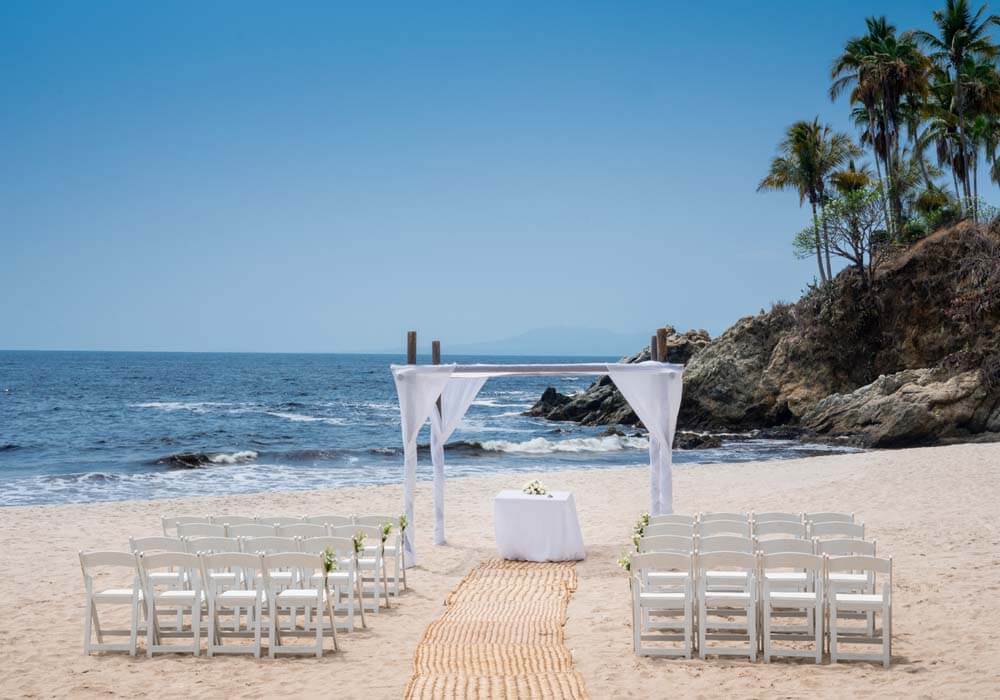 Its Beautiful Beach Location
Located along the ?Romantic Zone? in Banderas Bay, the Hyatt Ziva Puerto Vallarta possesses a STUNNING stretch of beach. The beach?s natural formation offers a great level of privacy that you cannot experience with any other all-inclusive resort. If you?re looking for a truly beach-style wedding, this resort will deliver. There?s nothing more picturesque that saying your vows with the crashing West Coast waves as your backdrop!
The Beautiful Sunsets
The resort?s location along the West Coast means that the sunsets here are unreal. The sun literally bursts into different colours as it bids the day farewell! If you want to capture one-of-a-kind photos of this during your big day, I highly suggest securing the Hyatt Ziva Puerto Vallarta?s Sky Terrace, which offers unobstructed views of the beautiful coastline. Imagine swaying with your love for your first dance while the stunning sun puts on a beautiful show.
The Luxurious, yet Boutique-y Feel
One of the most important aspects about a destination wedding is keeping your guests happy and together. The Hyatt Ziva Puerto Vallarta is a luxurious resort, yet, the property is size has a charming boutique-feel that is down-to-earth and unpretentious. Guests won?t feel lost navigating the resort, but it is large enough that you won?t ever see the same guests twice.
Whether you?re into a beachy Bohemian vibe or something opulent and luxurious, this resort caters to all discerning couples.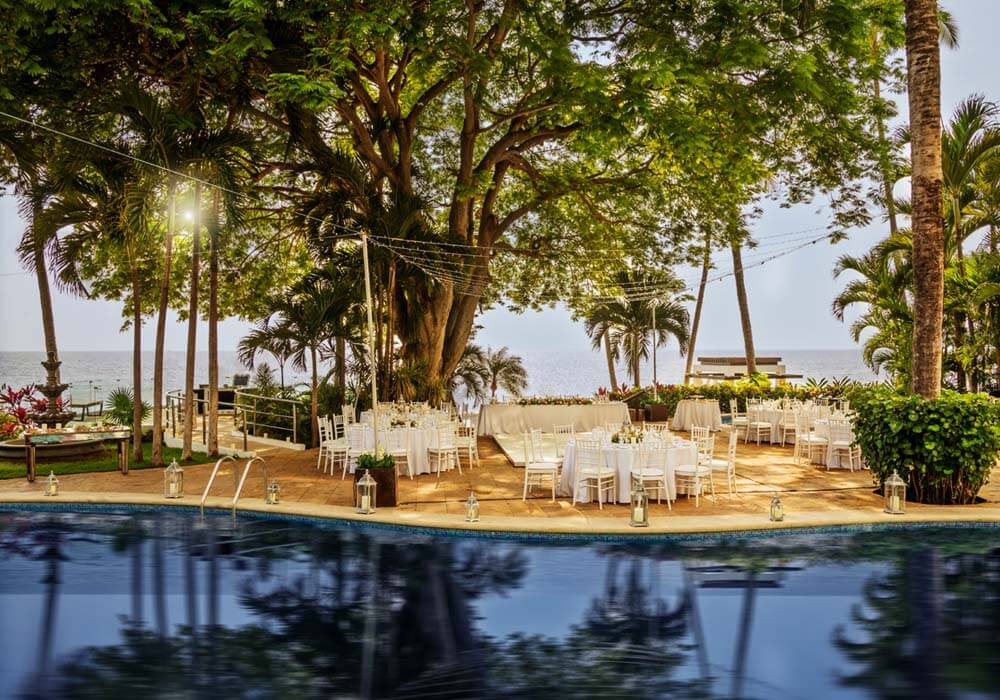 For a limited time, this property is offering a fantastic promotion that gives you the opportunity to PICK any TWO PERKS to enhance your big day in paradise! Secure your big day with Say I Do – Destination Wedding and the Hyatt Ziva Puerto Vallarta and choose TWO perks between these fantastic add-ons:
Special price for rehearsal dinner of $40 USD per person. Includes three course dinner menu and two hours open bar.
Welcome cocktail in semi-private venue with special signature drink
One complimentary cabana for 1 day
20% of Welcome Cocktail party or Bonfire on the Beach
Full Day Photo Package from $1799 to $1299 for 6-7 hours of service.
For more information or to secure your destination wedding, feel free to drop me a line at [email protected] or fill out my contact form to get in touch.
Happy Planning!
Xx
Pamela.
(Photos courtesy of Playa Hotels & Resorts)
Want more inspiration and stories? Check out my latest blog post of the Wedding that almost WASN'T!