When Sarah and Andy approached me to plan their destination wedding in Jamaica, my heart immediately sung with excitement. This destination has some of the most charming and luxurious properties out there. When they requested an all-inclusive resort with unique venue options and elegant amenities, my mind immediately went to the Hyatt Ziva Rose Hall.
Located along the coastlines of Montego Bay, the Hyatt Ziva Rose Hall offers some of the most stunning destination wedding venues in Jamaica.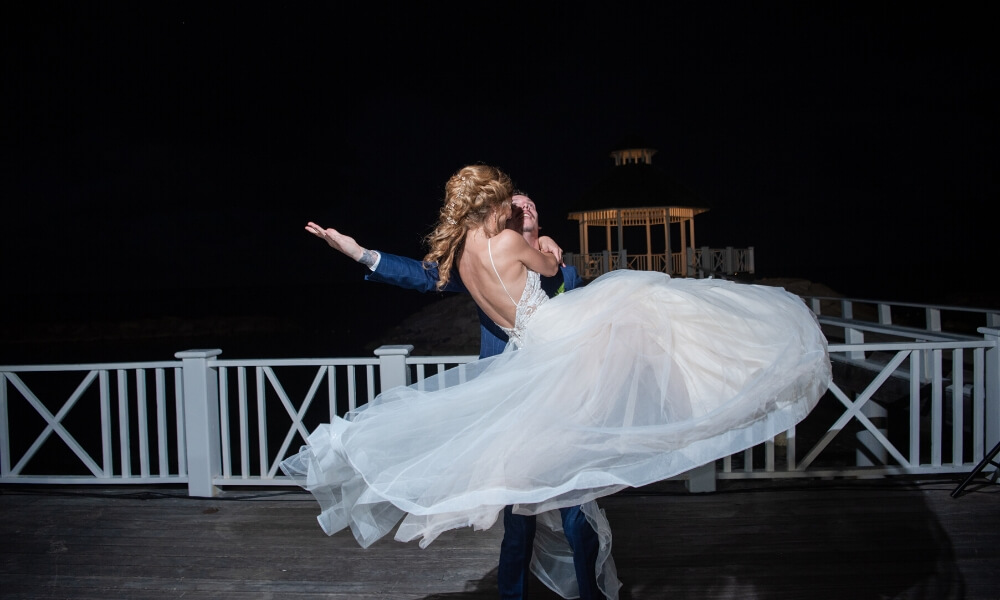 Couples can choose from the Grand Ballroom & Terrace, Sky Lounge, East Lawn, Ocean Gazebo & Deck, or the beach as their ceremony and reception venues. All locations capitalize on the stunning oceanfront landscapes that the resort offers.
With so many venue locations to choose from, the Hyatt Ziva Rose Hall is the perfect choice for both intimate weddings and large affairs.
Sarah and Andy held their destination wedding later in the day. With very few clouds in the sky and a beautiful sunset as their backdrop, it's safe to say that this wedding was absolutely picture-perfect (also, check out those red heels!).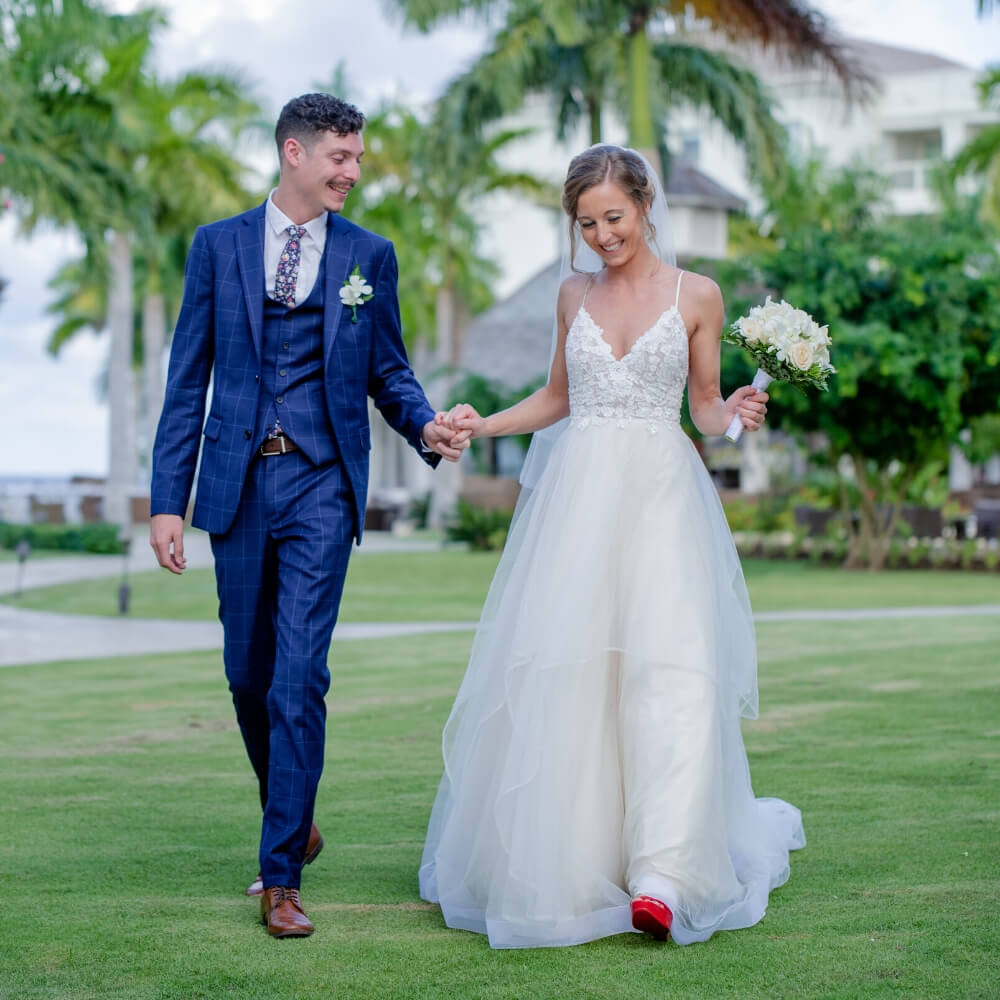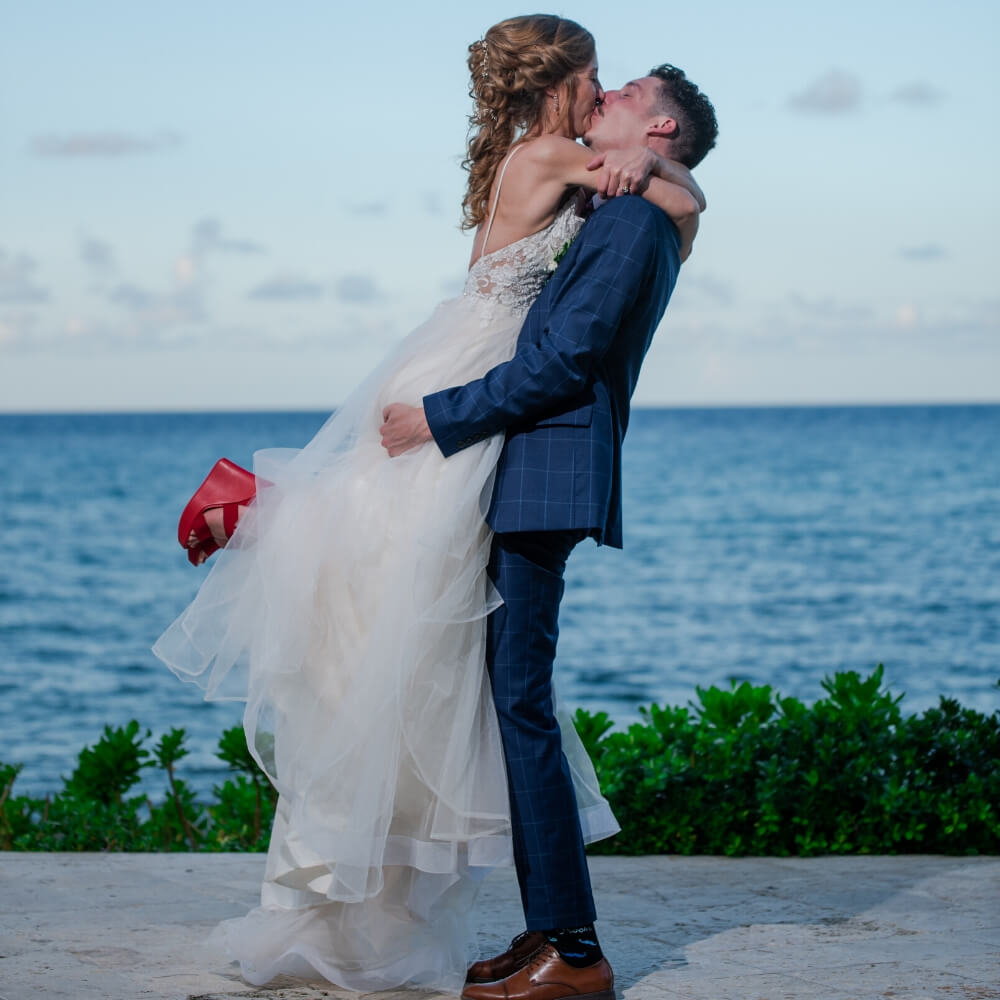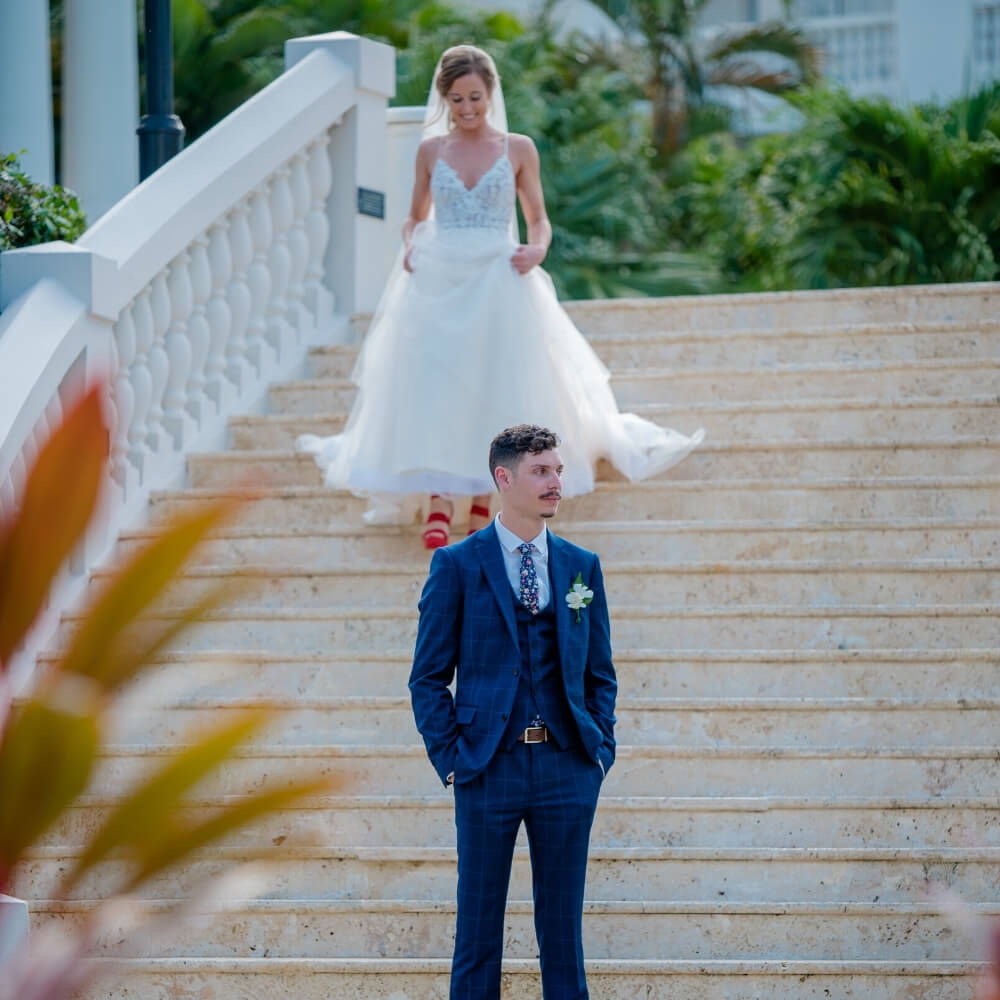 Here's what the couple had to say about their big day at the Hyatt Ziva Rose Hall:
We had a nice time at Hyatt Ziva & Zilara. We were upgraded to an Oceanview Butler Suite which was so beautiful.
The food was amazing at every restaurant we had the chance to try, and there was live music at almost every meal which was awesome!
The resort itself was very grand & luxurious.
The wedding itself was beautiful. Everything went smoothly and we had a lovely time.
Thank you for your help throughout our wedding planning process!
A big thanks to these beautiful humans for letting me be a part of their special day. I wish you both a lifetime of love, happiness, a life as colourful as those beautiful heels.
Xo Pam