Resort Spotlight: Hilton La Romana, an All-inclusive Resort
The Hilton La Romana, an All-Inclusive Adult Resort, is an iconic property set on a gorgeous beach on the south-east coast of the Dominican Republic. With just a short 45-minute ride from the Punta Cana Airport, your journey to paradise is just a hop, skip, and jump away. I visited this resort in January and was instantly impressed. I knew immediately it should belong on the 'preferred list' of resorts for any Wedding Couple.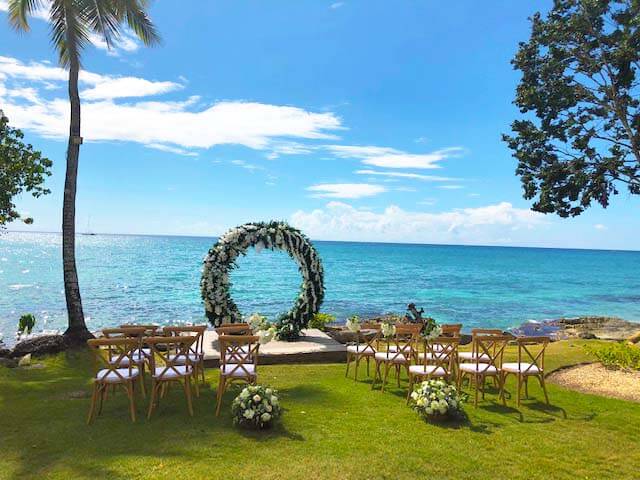 With both adults-only and family-friendly areas available, this resort boasts a multitude of different amenities, including a water park with a lazy river, onsite theatre, and so much more. There is literally something for everyone. A full renovation is scheduled is to be completed this year on November 15th. This means even more great facilities will be available for you to enjoy.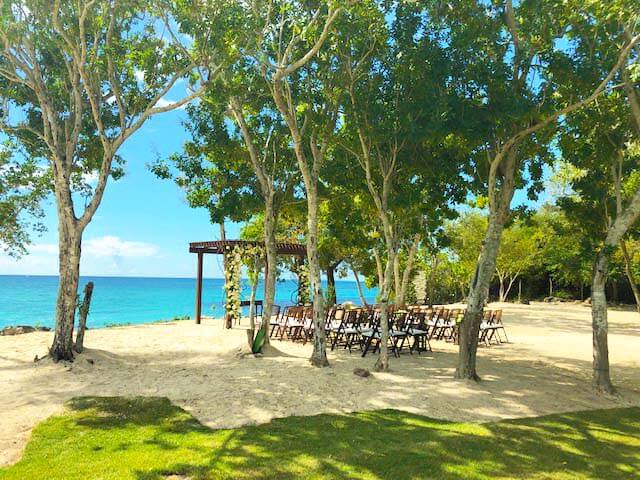 As for the wedding locations they are vast, and they are stunning. These photos are just a few of the gorgeous locations throughout the resort I witnessed on my visit. And here's a HUGE bonus,  not a lookie-loo in sight!With so much privacy offered in each of the venues, you won't have to worry about that dreaded guy in the Speedo ending up in your photos!
Hilton La Romana, an All-Inclusve Resort, offers specially designed wedding packages and tailored options for weddings of virtually any size. Their knowledgeable & professional team of wedding coordinators will attend to every detail, from the day you book your wedding date, to the moment you say your vows.
Want to make the most out of your stay?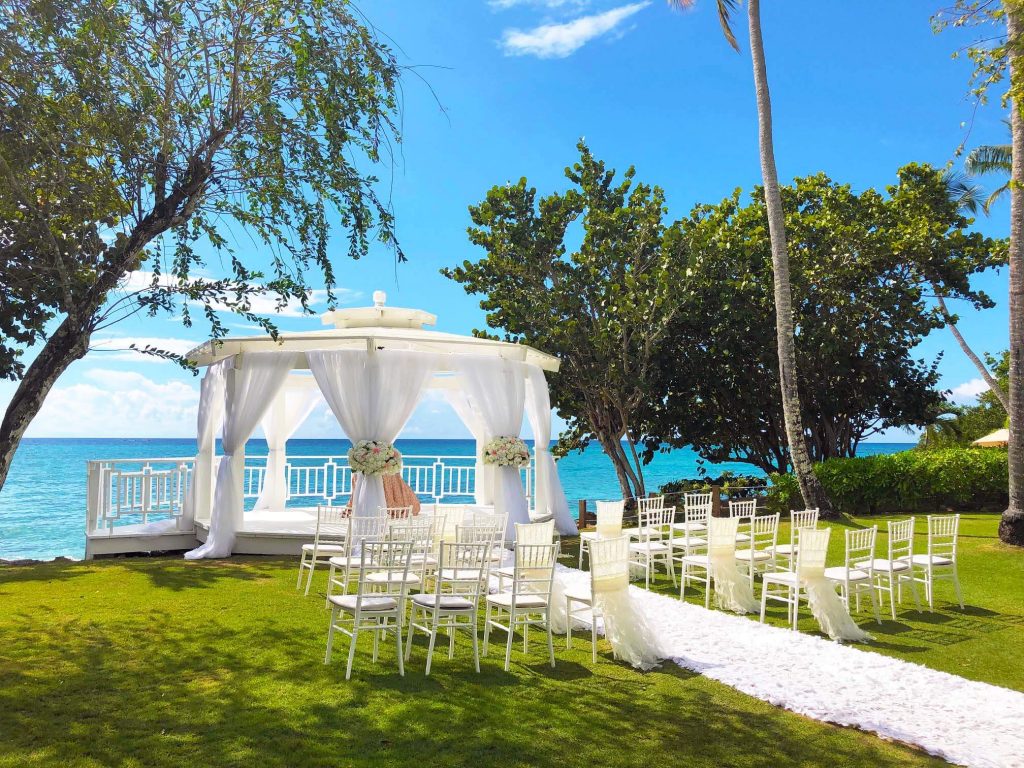 Here are 5 useful #tips while visiting Hilton La Romana an All-Inclusive Resort:
FLAMINGOS
Once you arrive, do not forget to stop by and say hello to the flamingos! It's one of the biggest attractions because of their beautiful pink color and their distinctive qualities, they will undoubtedly make you return to visit them every day until the end of your stay.
THE MAMA (FRUIT BOAT)
Colors, traditions and delicious tropical fruits is what distinguishes Dominican Republic from the rest. The resort's Fruit Boat offers the freshest fruits from 11:00 am to 1:00 pm. This authentic and unique part of the resort is accompanied by the beautiful and warm smile of Belky, the lovely Fruit Lady.
SUNSETS
Without a doubt, you cannot miss a day without seeing one of our beautiful sunsets. Thanks to its location in the Bayahibe area, the resort offers one of the warmest and picture perfect sunsets. I recommend visiting sit the dock around 6:00 pm to enjoy picture-perfect sunset (also, it makes for an ultra-romantic spot)!
RESTAURANTS
Hilton La Romana, an All-Inclusive Resort offers a wide option of restaurants, including their French Restaurant & Italian Restaurant. Their French option is designated specifically for Adults only. But for those travelling with kids over the age of 18 or under, you have the option of using the facilities of the Italian restaurant and request for the French restaurant menu.
DIVING & FREE WATERSPORT USAGE
Guests are entitled to the free usage of water sports at the property's aquatic center. Some options offered include pedal boats, kayaks, and stand up paddleboarding. The diving area is available at the resort as well, and all the equipment can be easily rented at the property's aquatic center.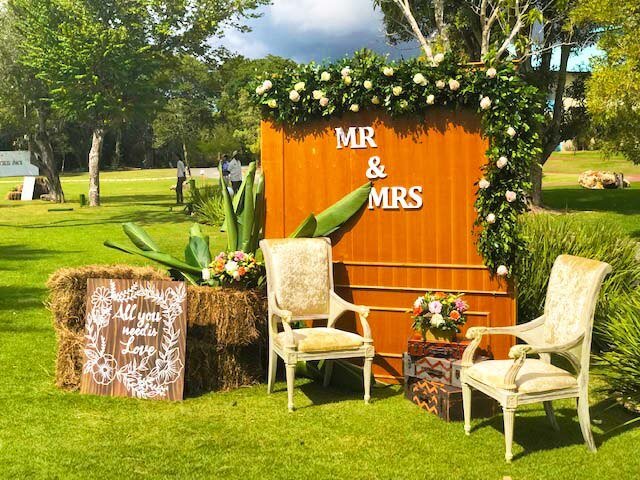 Without a doubt, the Hilton La Romana is an amazing choice for sun-seekers looking to capture their perfect day in paradise. Is this something that you envision for your big day? Contact me at [email protected] or fill out a Contact Form to start planning!